I have been an enthusiastic Fujifilm-X user since 2013. On this page you´ll find my camera equipment and my personal thoughts about it. It is also a reference, as people often ask me about my gear and how I use it. 
I love Fujifilm's design and continuous improvement philosophy combined with their optical and sensor performance and analog inspired controls and ergonomics. Fujifilm's heritage in color science is legendary and their digital film simulations deliver great results straight out of their camera's. The fact that the X-system is so small, light and intuitive ensures not only a nice way of working. It also helps me to create an intimacy between me and my subject.
My first encounter with Fujifilm was the

X20

. I found it an impressive compact camera and I loved the feel of it. Not only the image quality was better than I expected, the X20 also introduced the concept of film simulations to me. I soon made the full switch to the Fujifilm-X system with the

X-E1

, a small and beautiful looking rangefinder style camera. From that moment I have been investing in building a great system.
​​​​​​​​​​​​​​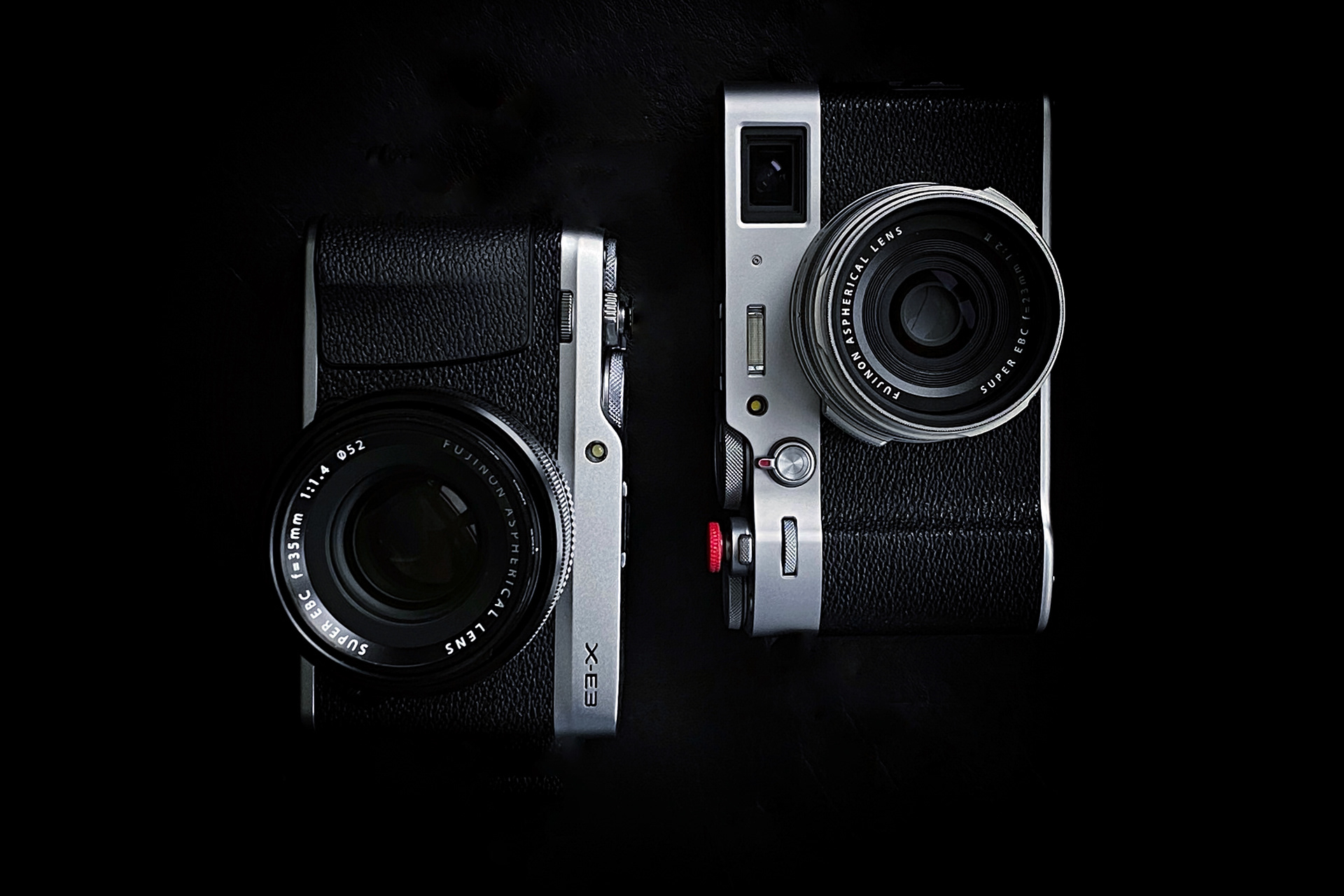 Besides that my camera's are different, they all have a unique function and benefit in every use case. People often ask me what camera they should buy. And every time we end up talking about use cases and what works well for me or not. So that is why I decided not just to list my gear but to classify my camera's and lenses by use case. In this way I hope you have a better understanding how I use my gear and how it might work out for you as well.
1. Portraits and commercial assignments
Mainly: X-T3 • XF56 f/1.2
In addition: X100V
So far, the X-T series always have been my main working camera's. Using the X-T3 all day is a pleasure because of its speed, large viewfinder and good ergonomics.
The XF56 f/1.2 is a great portrait lens and I like the working distance to my clients. The X100V is great for environmental portraits and other work.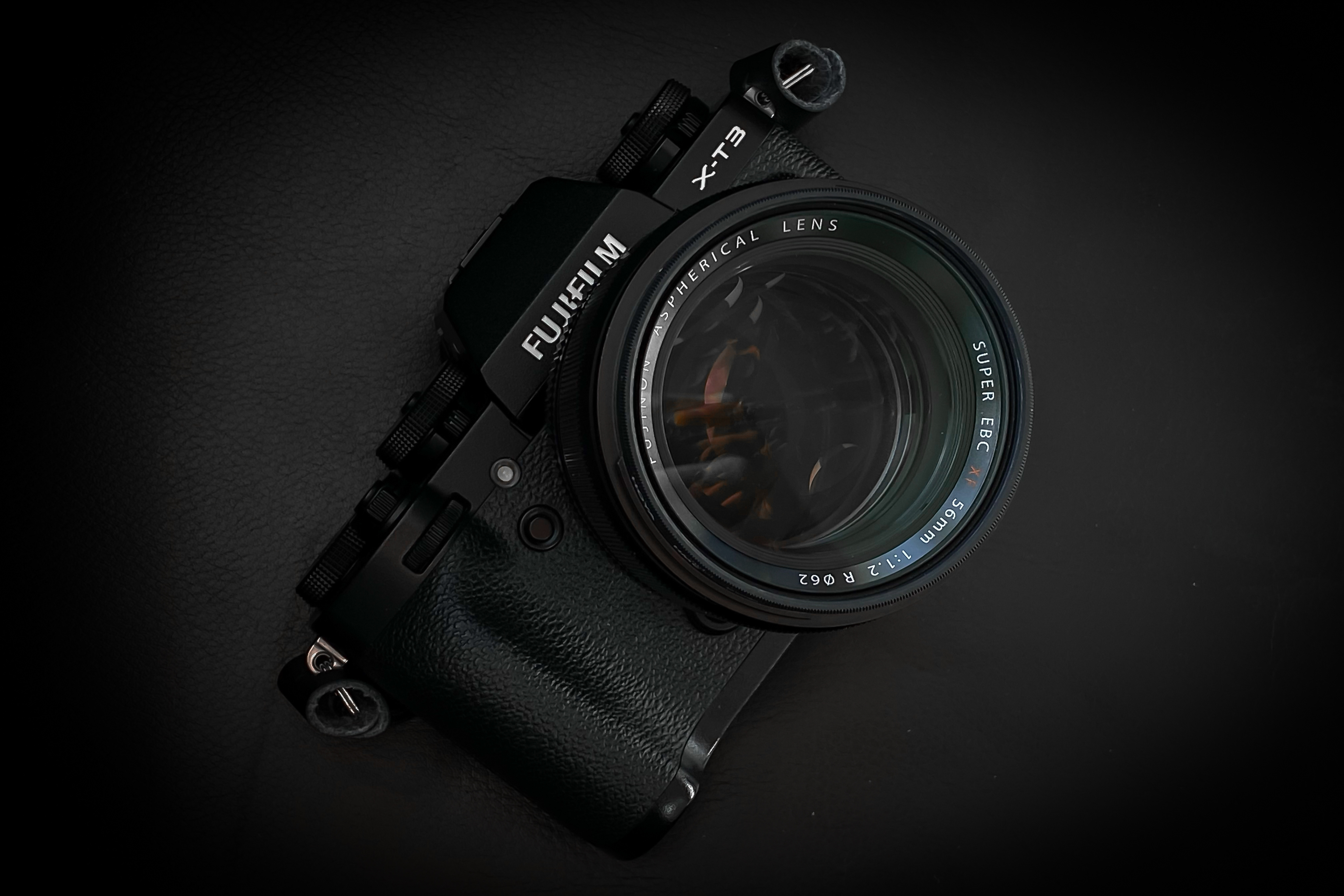 2. Travelling (for a month or so)
Mainly: X-T3 • XF16-55mm f/2.8 
When wildlife: XF50-140mm f/2.8 and XF 1.4 teleconverter
Extra (backup) body: X-E3
During our longer travels abroad I like to use the excellent Fujinon 16-55 f/2.8. Being my main travel lens, it is very sharp and it not only delivers maximum flexibility but it also ensures that I don't need to change lenses (and in some circumstances I just can't). 
If I expect to see a fair amount of wildlife, I'll bring the XF50-140. When I will be using both zoom lenses, I'll bring my X-E3 as a second/backup body.
This setup fits perfectly in my Peak Design Backpack Zip 15L. This backpack is relatively small and sliding it around to your front gains side access in a fast way.
​​​​​​​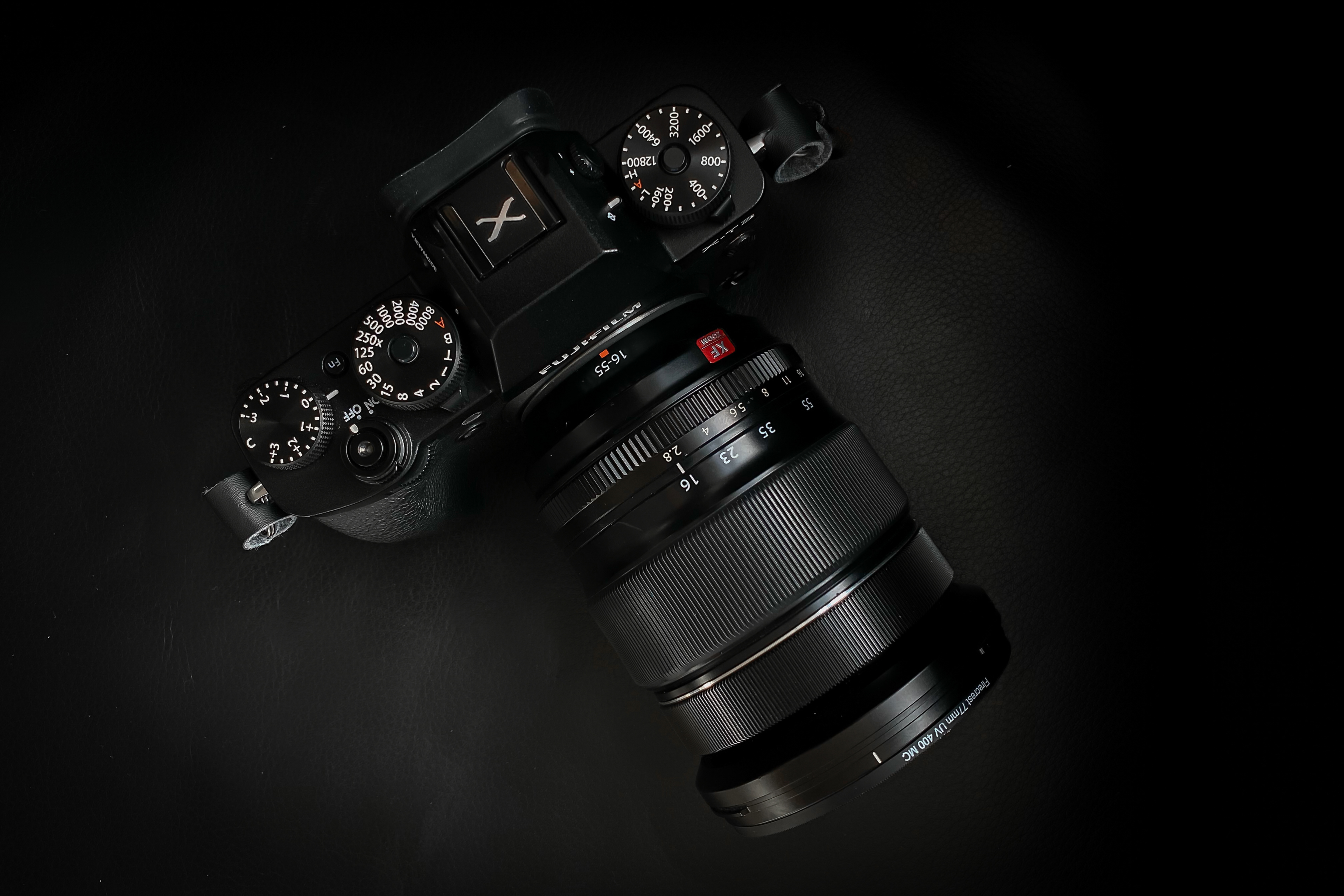 3. Travel light and city trips (X100 travel light kit)
X100V • TCL-X100II • WCL-X100II
According to my Lightroom metadata I have been shooting around 23mm (35mm equiv.) in 66% of all my photos taken with the XF16-55 zoomlens over the past years. And 80-85% of all my photos were taken up to ~35mm (50mm equiv.) focal length. 
So my X100 travel light kit is in almost all situations the only gear I really need, covering at least 90% of my photography needs. Being a very compact setup, it still delivers me a 28mm, 35mm, and 50mm focal length. The X100 travel light kit allows me to travel very light and flexible… while still carrying excellent gear.
Although I am very satisfied with my X-T3 setup, I felt the need for a more compact system and remaining the high image quality and wonderful Fujifilm film simulations I love using. A single focal length pushing my creativity. Less is more. A camera that will go with me on a city trip, a weekend at the beach and for one or two weeks holiday in Europe. I really wanted a travel light camera which I could also use for my everyday and personal photography. 
That is why I have been waiting for the Fujifilm X100V, the fifth iteration of the iconic X100 series. I couldn't be more happier with it. For me, the best refinements are the (finally!) tackle sharp f/2.0 lens, same X-T3 batteries, the well designed flip screen and weather sealing. The 23mm f/2.0 lens (35mm equiv) is the perfect walk round lens, good for landscapes, environmental portraits, street photography, etc. There is nothing I can't shoot with this iconic camera except for situations where I really would need a telephoto lens.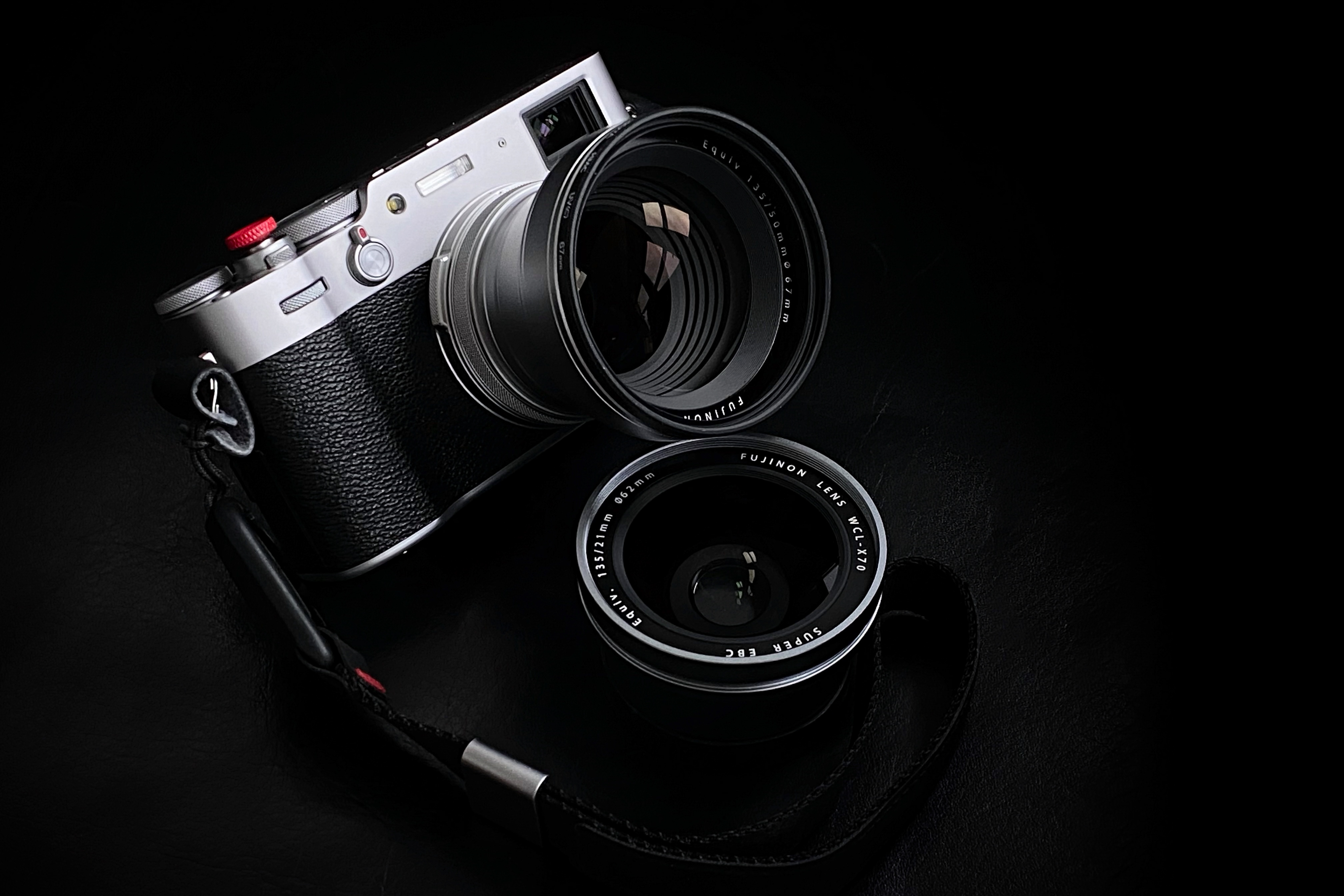 With my X100 travel light kit I can go almost anywhere knowing I can make the image I want. Also because of 
the 
two Fujinon conversion lenses I always carry with me.
I love to take portraits.  Once attached, the TCL-X100 converts the 35mm lens into a 50mm….offering a more pleasing perspective when shooting a close-up portrait. To be able to use it wide open at f/2.0 combined with the built in ND filter is great.
​​​​​​​
If I cannot take a few steps back in fitting the frame, the WCL-X100 converts the Fuji's 35mm field of view to a 28mm for better wide angle shots. For landscapes, it's great that it also fits the same 49mm polarisation filter I use on the X100V lens.
My entire X100 travel kit easily fits in the tiny little Think Tank Mirrorless Mover 20. Compared to the days in which I was hauling around a backpack full of DSLR gear, this is such a great setup to use!
​​​​​​​
4. Everyday, Personal and Street Photography
X100V
X-E3 with XF35 f/1.4
X-E3


After a few months of using my X100V, I again realised how much I like the rangefinder style and the look & feel of it. So when I had the chance to buy an unboxed brand new X-E3, I didn't hesitate. It is a great little camera which has been discontinued starting from July 2019. Still today, it brings so much value at the table for me. Being the most compact and lightweight model within the X Series interchangeable lens camera range (with a viewfinder), the X-E3 is packed with a 24MP (XTrans III) sensor (Classic Chrome & Acros) and has all the buttons I have on the X100V. For me, way more value than the newer X-E4 and the image quality is on par with my X-T3.
I this case, I will be mostly using my XF35 f/1.4 on my X-E3, it fits just perfectly and has the right balance.  The X-E3 is kind of a hybrid camera between my X100V and X-T3. And also an extra body when using both zoomlenses during my travels.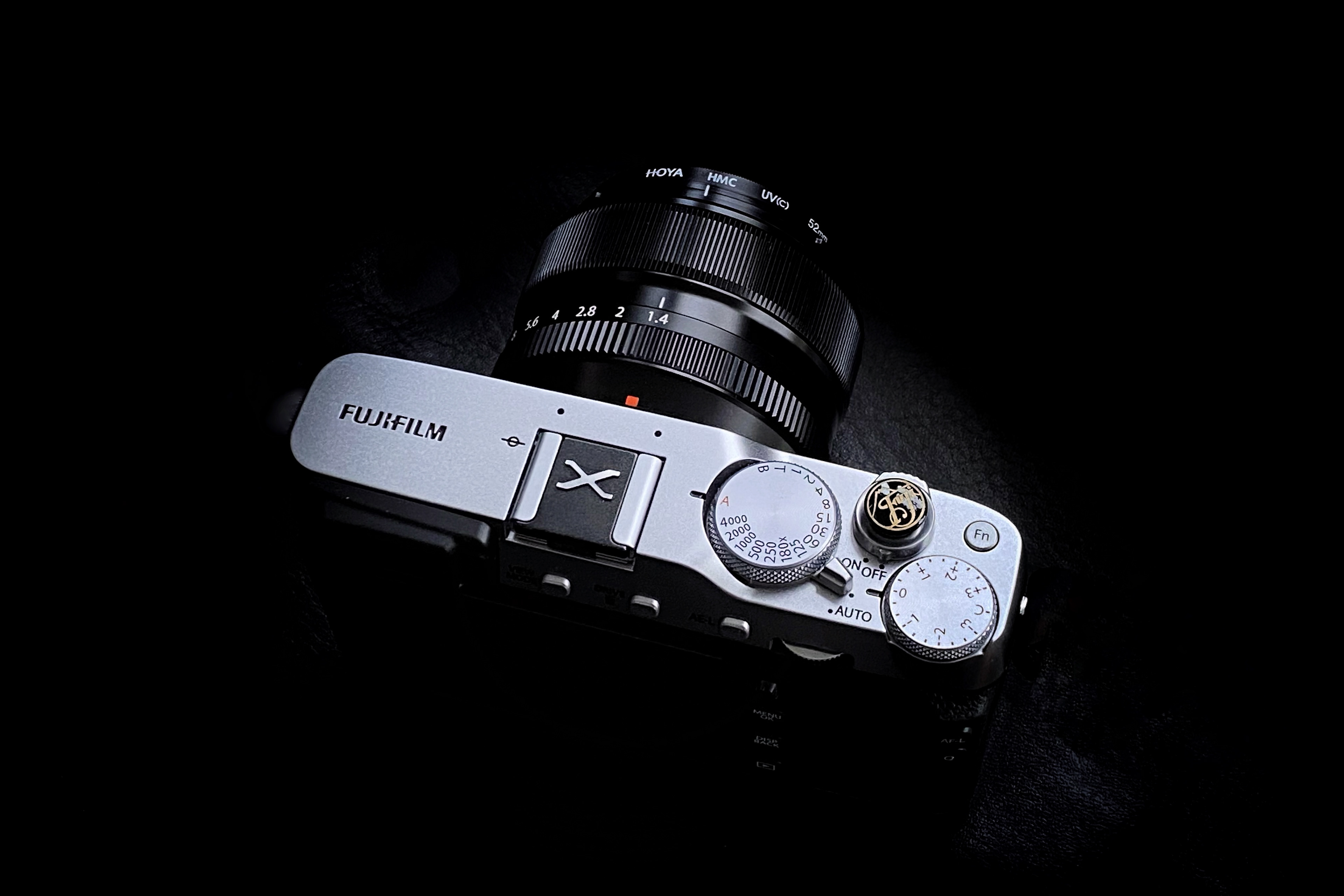 5. Fun stuff and exploring vintage/manual lenses
Mainly: X-Pro 1
In addition: X-E3 
X-Pro 1


The camera I couldn't afford in 2013. Recently I found an excellent copy on eBay. This classic camera will not only help me in slowing down my photography process but also to enjoy the good old X-Trans I sensor quality. The X-Pro1 is still a great and durable camera in a lot of ways. It definitely has a soul! 
I will mostly use the X-Pro 1 with the also classic XF35 f/1.4 and my vintage lenses.
As a matter of fact, I'm having fun exploring the 'classic glass'

characteristics

of older manual lenses lately. I like to use these lenses on my X-Pro 1 and X-E3 as they perfectly match and balance with the rangefinder body style. See my blog section for more information and some photo's.
​​​​​​​​​​​​​​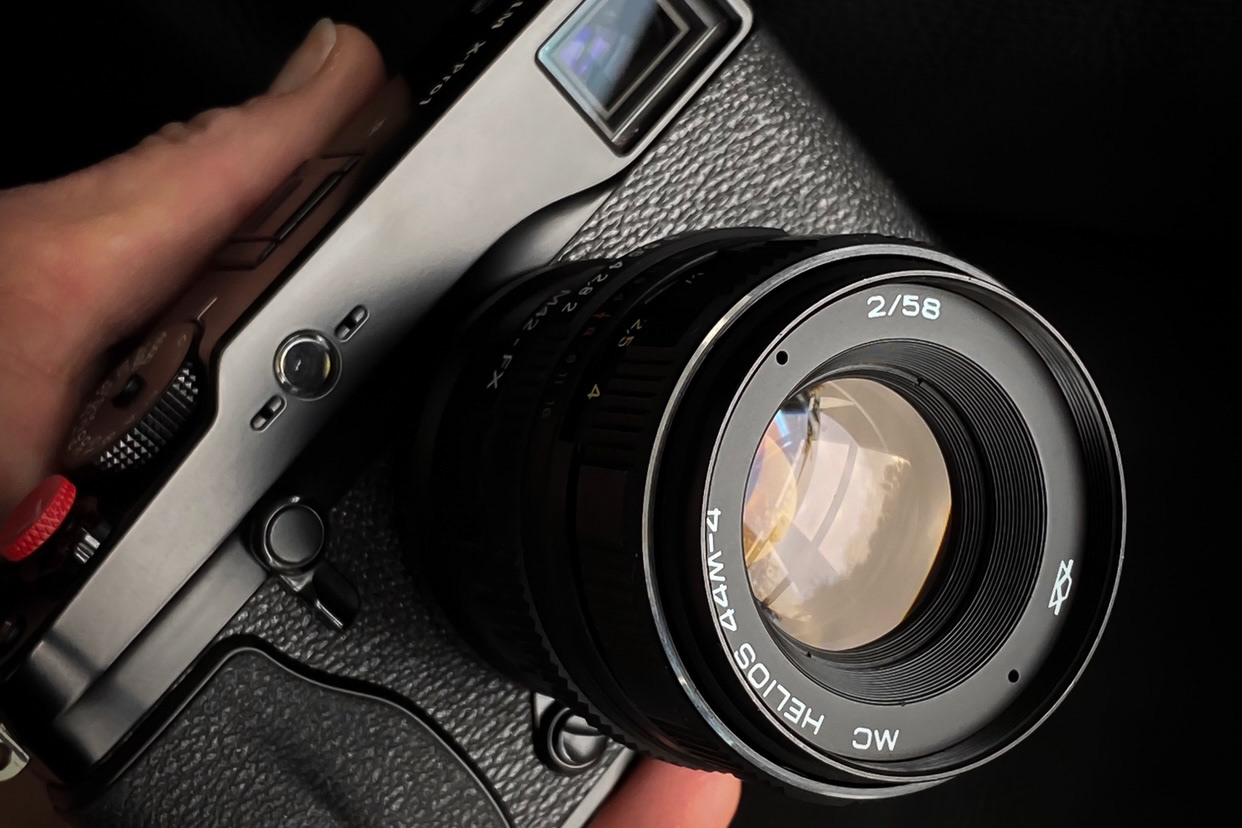 I bought this lens mainly because of 'the swirley bokeh effect'. This effect gives a special feeling as the background "swirls" around the center focus subject.
A classic fast fifty, aka 'The Japanese Summilux'. It's sharp, it has character, it has nice and smooth bokeh and it's built from 
all metal and glass
. Ow, and it just looks amazing :-)
Not a vintage but brand new lens with a Fuji X mount. It is characterized by its retro and versatile design and well built with a full metal body.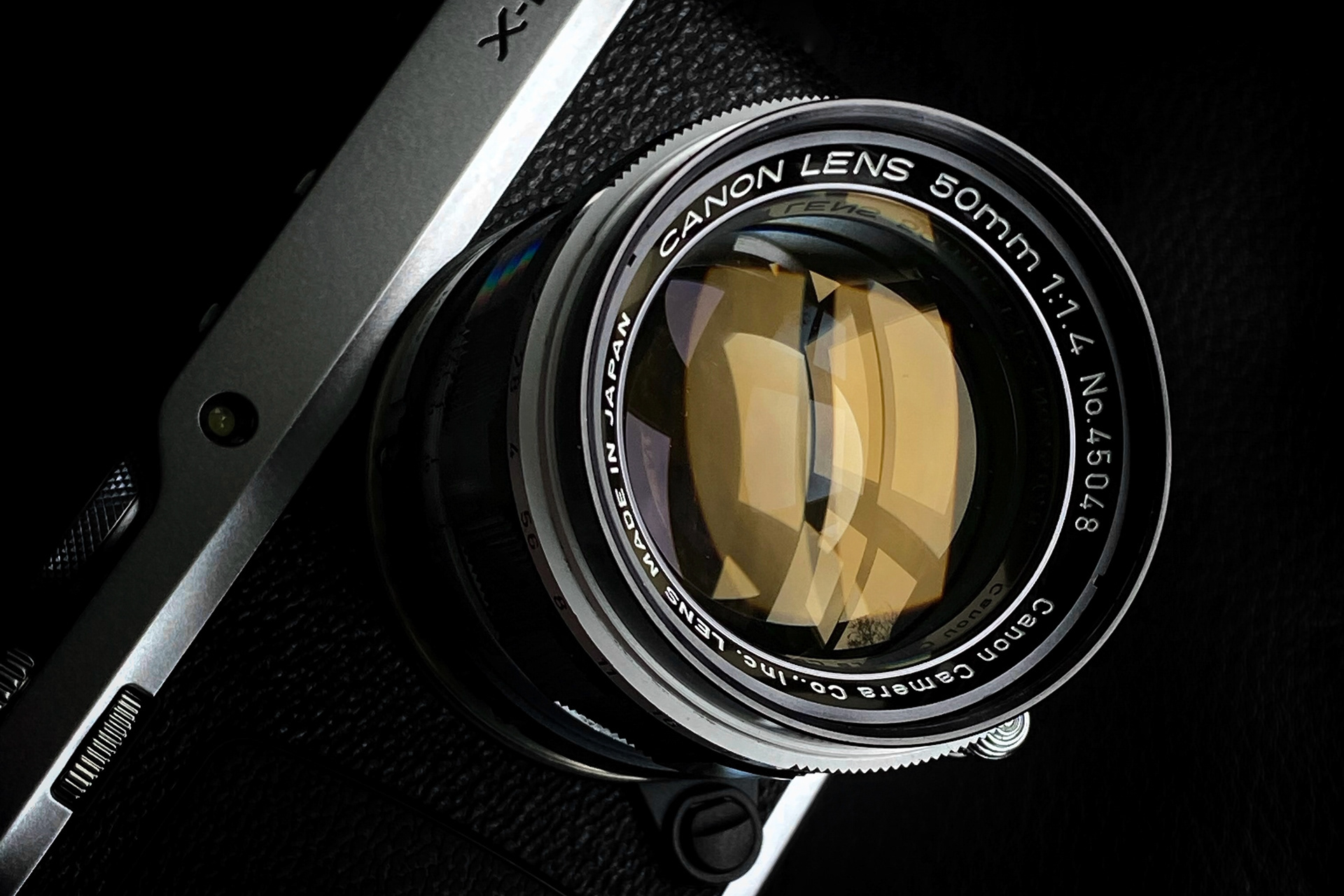 6. Commuting or business trips
The ONA The Leather Brixton is a beautiful and very stylish bag that I use when I go to work and for business trips. It fits my work MacBook Pro and depending on my needs, I will just carry my X100V with me.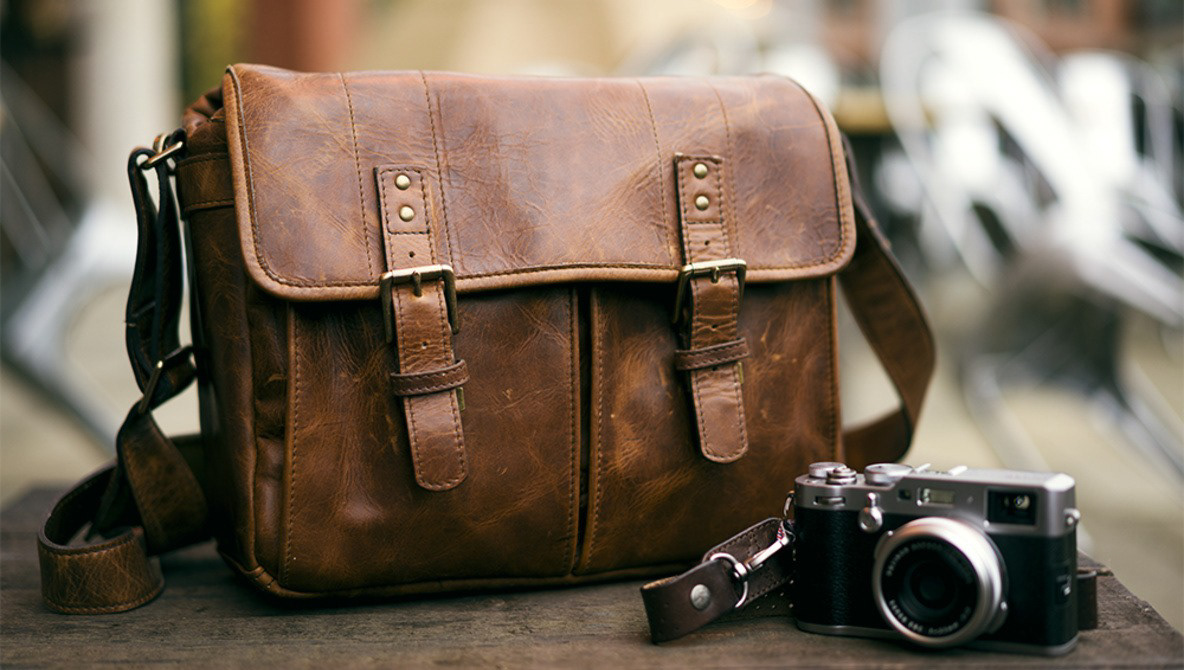 • Falcon Eyes 2x GN300-AD flash units
• Falcon Eyes 2x SB6080 soft boxes
• Falcon Eyes 2x L-2600G light stands
• Falcon Eyes B8510 background support
• Falcon Eyes CRK-32SL/G circular reflector
• Falcon Eyes RF-604 trigger & receiver